Testimonials
In today's business world, it is extremely important to focus on servicing the needs of your clients while providing professional and ethical services. It is essential for any successful business to strive to build a strong and positive reputation with everyone that comes in contact with your company.
The following are excerpts from letters and comments we have received from our clients and others that our company has interacted with:
"Your testimony helped to highlight how profits derived from the sale of counterfeit goods benefit organized criminal groups and terrorist groups, including Hezbollah. We appreciate your taking the time from your work to testify on this important topic and to help educate the public about the damaging effects of the counterfeit goods trade."

– United States Senator – The United States Senate

---

"Your company's participation was a key component to the overall success of the training initiatives. We look forward to continued cooperation in the future with Investigative Consultants in the fight against piracy and counterfeiting."

– Director of Enforcement – The United States Patent and Trademark Office

---

"Your expertise and sensitivity to operational considerations and professionalism bring credit to you and to Investigative Consultants. The United States Customs Service thanks you for your hard work and dedication, you are a credit in the field of law enforcement."

– Resident Agent in Charge – The United States Customs Service

---
---
Awards
Investigative Consultants has been recognized by various law enforcement agencies and other organizations for our efforts to combat counterfeiting and piracy. The IC Team prides itself on conducting ourselves and our investigations in the most professional way possible. The Investigative Consultants Team has received numerous awards from law enforcement agencies and others, with whom the IC team has worked with.
The photographs below depict some of the acknowledgements IC has received.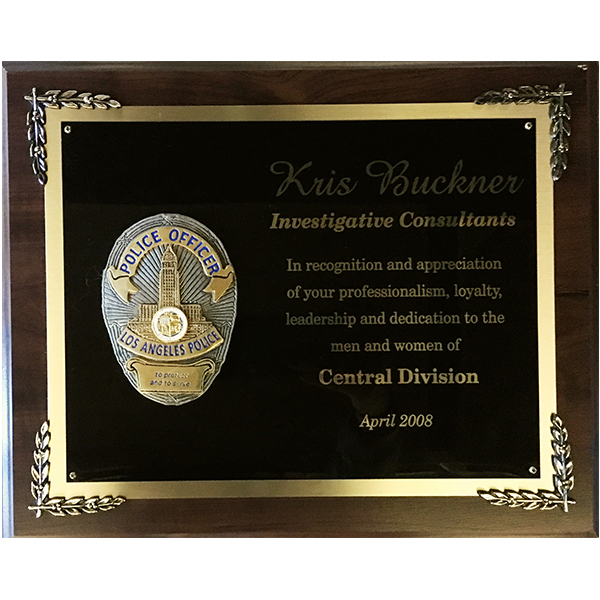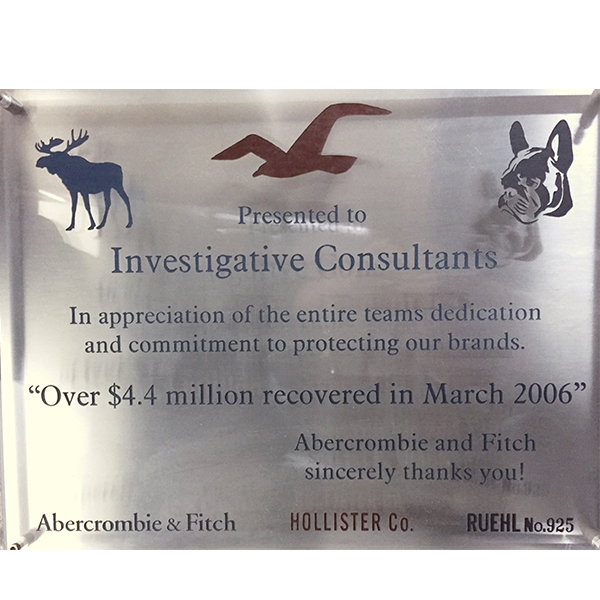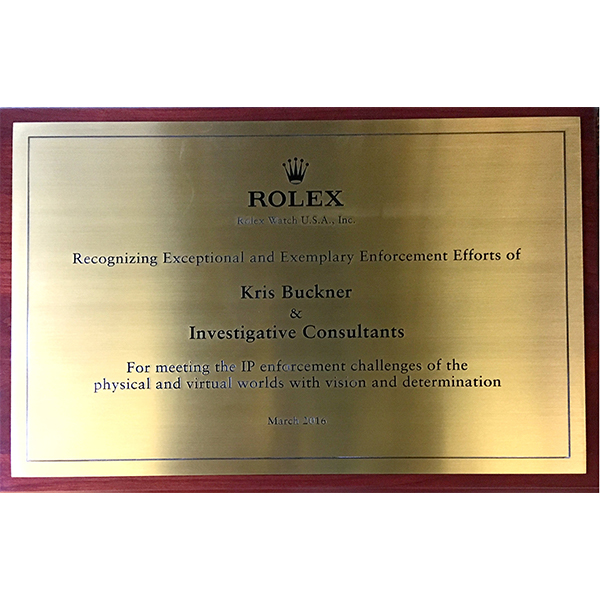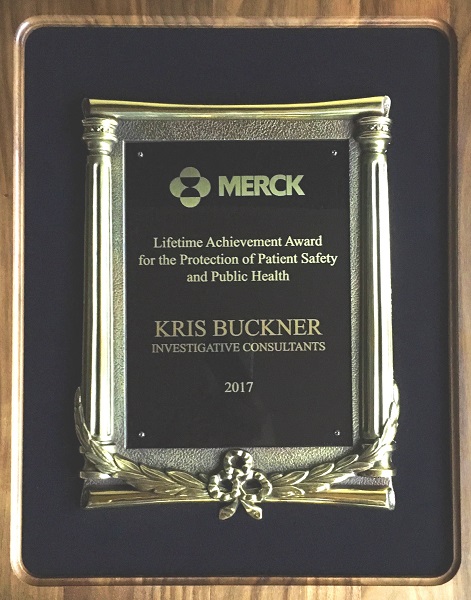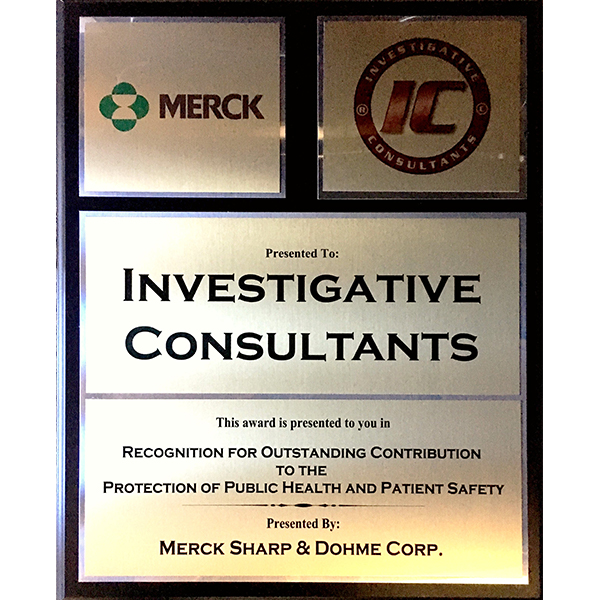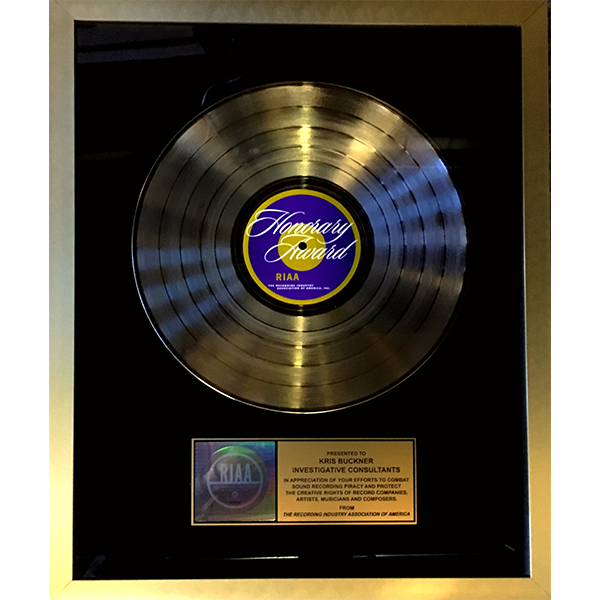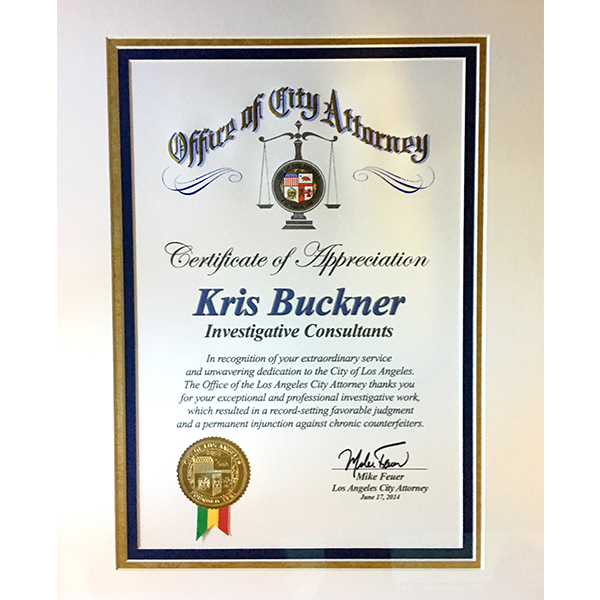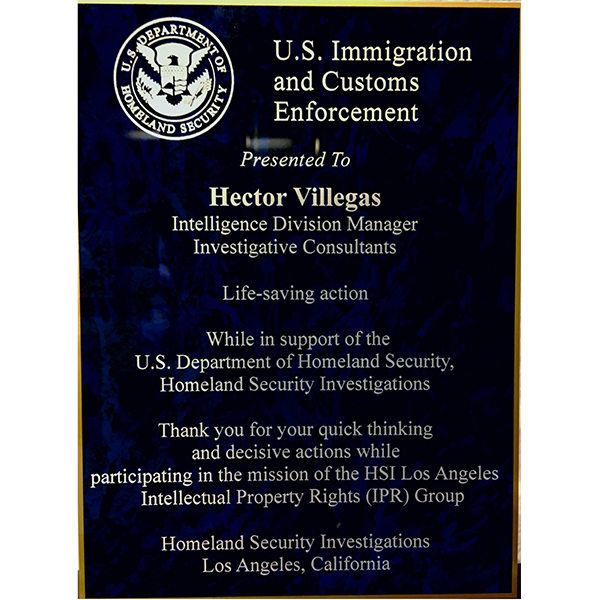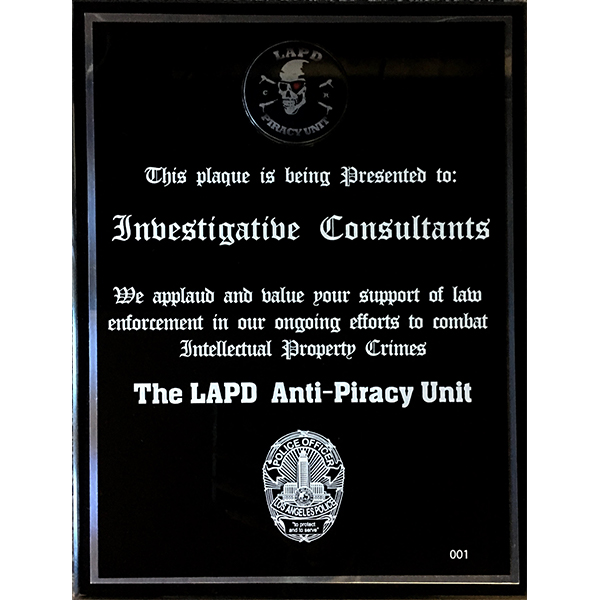 ---