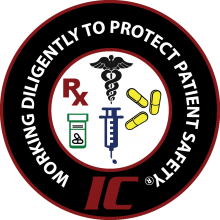 Pharmaceutical Investigations
Investigative Consultants is experienced in conducting high-level pharmaceutical investigations involving adulterated, misbranded, and counterfeit pharmaceuticals.
We have partnered with some of the biggest and most proactive pharmaceutical companies throughout the world to detect, deter, disrupt, and dismantle criminal enterprises dealing in the underground world of illicit pharmaceuticals. As a result of our investigations, millions of dosages of counterfeit, adulterated, and misbranded pharmaceuticals have been taken off the streets and subsequently destroyed. These investigations have also led to the arrest and conviction of hundreds of individuals.
We pride ourselves on the reputation we have earned with members of the judicial system and law enforcement agencies all over the United States and abroad. We are called upon on a regular basis to provide state and federal law enforcement officials with training in regards to conducting illicit pharmaceutical investigations. Our training classes have been certified by various agencies.
Investigative Consultants works with many of the top law enforcement agencies and provides integral support in both undercover and enforcement pharmaceutical investigations. We develop our cases from the ground up and supply law enforcement agencies with the most detailed investigative reports possible. Our investigative reports, when applicable, include images of undercover footage, illicit pharmaceutical products, and cash transactions. Reports also include undercover correspondence and statements made by subjects.
The world of illicit pharmaceuticals is a danger to all of society. We understand that medicine is a necessity and that counterfeiters will exploit that need for their own criminal financial gain. We have seen direct ties of the sales of counterfeits funding gangs and other criminal enterprises, as well as directly funding multiple terrorist organizations.
Investigative Consultants is committed to protecting the legitimate pharmaceutical supply chain and fighting against the underground world of illicit pharmaceuticals. At Investigative Consultants, we are always Working Diligently to Protect Patient Safety®